Clinical Trials Laboratory Services
Specialising in a number of respiratory therapeutic areas, NME (new medical entity) drug development, medical trials and bioanalysis, all our research takes place in a world-class laboratory. VirTus' clinical trial development and laboratory services blend scientific expertise with professional research management. In this way, we are 'an academic brain, with a CRO's body'.
Discover clinical trials laboratory services with VirTus.
Clinical Laboratory Research with VirTus
VirTus is a world-leading provider of clinical laboratory services, conducting innovative research in a state-of-the-art bioanalytical / bioanalysis lab, and illuminating new insights in the field of respiratory research. Our human challenge models represent an accelerated clinical development pathway. We leverage our expertise and advanced scientific technology to generate exciting new treatment options for a range of respiratory conditions. 
We're happy to provide more information on how we work and the groundbreaking new insights that occur thanks to medical trials in a VirTus clinical laboratory.
Bioanalytical / Bioanalysis Proficiency
Advanced analytics and sophisticated bioanalytical / bioanalysis research are central parts of the medical trials held in a VirTus clinical laboratory. Our clinical trials laboratory services deploy state-of-the-art scientific technology to facilitate innovative respiratory drug development.
A Wealth of Scientific Expertise
With decades of high-level experience in respiratory research and clinical development, our team is recognised internationally for its scientific expertise and achievements in the lab. You can trust that the clinical laboratory services provided by VirTus surpass the highest standards of academic quality.
Ground-breaking Drug Development
Part of the VirTus vision is to help every patient with a respiratory condition – whether that's asthma, COPD or beyond – manage and overcome symptom exacerbations. By blending innovative medical trials in a clinical laboratory with valuable commercial experience, we deliver new insights and exciting respiratory drug development.
Advanced Scientific Technology
High-quality research and analytics require the use of cutting-edge scientific technology. By obtaining VirTus clinical laboratory services, you'll ensure that your drug development utilises the most advanced technology and bioanalytical / bioanalysis techniques. Every clinical laboratory used by us is fitted with some of the most sophisticated scientific technology in the world.
State-of-the-Art Laboratory Facilities
In one contract with VirTus, you'll get the research and clinical development you want – conducted to the highest scientific standards, and delivered in both a time and cost-efficient manner.
Since Imperial College NHS Healthcare Trust is one of our project partners, you can be sure of high-quality clinical trials laboratory services. The clinical aspects of our work are carried out in the purpose-built Imperial Clinical Respiratory Research Unit (ICRRU) at St. Mary's campus of the Imperial College Healthcare NHS Trust. 

Should an overnight stay or quarantine procedure be necessary, we'll use the Imperial Clinical Research Facility at the Hammersmith campus of Imperial College Healthcare NHS Trust. This represents the most efficient clinical development pathway possible. 
Our in vitro studies take place in our own bespoke laboratory suite, in the London Bioscience & Innovation Centre (LBIC), Camden, London. VirTus in vivo research and analytics are conducted within the laboratory facilities of a project partner, with downstream analyses performed in our own laboratories.
Therapeutic Areas of Development
VirTus therapeutic areas of scientific expertise encompass a number of respiratory conditions. Our team has conducted extensive research, analytics and medical trials in these specialist disciplines. As a result, we can truly call ourselves world leaders in the therapeutic areas of respiratory research and drug development.
67% of asthma and COPD exacerbations induced by viral infections come as the result of human rhinovirus (HRV),. This is one of our primary research areas, and we facilitate ground-breaking research and drug development aiming to address the symptoms of RV-exacerbated asthma symptoms.
Respiratory Syncytial Virus (RSV)
Respiratory syncytial virus (RSV), or human orthopneumovirus, is a viral infection that can aggravate and worsen the symptoms experienced by patients with asthma, COPD and other respiratory conditions. Our clinical development and medical trials seek to discover new treatment solutions.
Chronic Obstructive Pulmonary Disease (COPD)
COPD includes several specific lung conditions which can cause challenges with breathing or an obstruction in airflow. We conduct advanced clinical research in a state-of-the-art lab to develop new medicines for COPD.
Inflammations in the airways of sporadic difficulty in breathing can often by rooted in asthma. Although a relatively common condition, asthma may cause extremely challenging symptoms, especially when exacerbated by a viral infection. VirTus clinical laboratory services involve research aiming to reduce these symptoms.
Our Clinical Trials Laboratory Services
Clinical trial laboratory services provided by VirTus pave the way for new insights, drug development and advancements in research analytics in the field of respiratory healthcare. Find out more about all clinical trial services.
Clinical Medical Trials Management
We use our scientific expertise and commercial experience to provide a bespoke, academic approach to clinical trial management. Study design, supervision, lab facilities, analytics and more.
Patient Volunteer Recruitment
New insights and innovation in respiratory drug development rely on the participation of medical trials volunteers. Our clinical trial volunteer opportunities ensure every patient is equipped with the information to make informed decisions and participate in groundbreaking research.
Clinical Trials Consultancy
As world leaders in clinical laboratory services, VirTus is the very best place to seek clinical trials consultancy tailored specifically to your organisation and research. We communicate clearly, openly and honestly with you to help you maximise your research potential.
Vaccine & Drug Development Trials
Through ground-breaking medical trials and sophisticated bioanalytical / bioanalysis research, we provide innovative vaccine development trials for respiratory conditions.
International-standard study design. Accelerated bioanalytical solutions. In vivo and in vitro medical research. Pharmacology and scientific expertise.
Here at VirTus, we see ourselves as having 'an academic brain with a CRO's body'. That means we pair our sophisticated respiratory research with a nuanced understanding of the medical industry landscape for uniquely-qualified preclinical services. Find out more today.
To learn more about our human challenge models and viral challenge models, or explore innovative opportunities to develop groundbreaking new medicines in respiratory healthcare, contact us today.
Leading Respiratory Research from VirTus
Our human challenge trials, vaccine development and other groundbreaking respiratory research has been recognised in a number of high-profile scientific journals. We're also regularly featured at academic conferences. Explore our news and resources centre to find out more.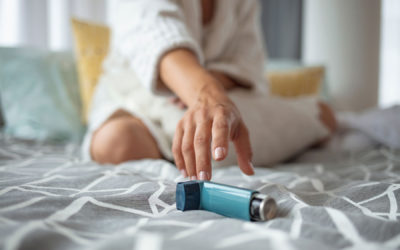 Click the button below to read more about this.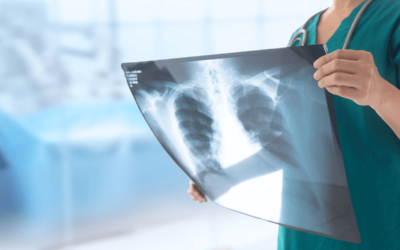 Click the button below to read more about this.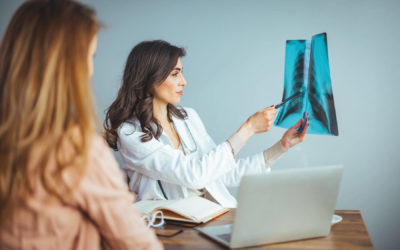 Click the button below to read more about this.
Keep Updated With Our Progress
Keep up with the latest results, news and other headlines from Virtus Respiratory Research.