Clinical Trials Consultancy Services
Clinical research consulting, clinical trial design and regulatory advice from the world leaders in respiratory research. VirTus is best described as 'an academic brain with a CRO's body'. That is to say, when you obtain our consulting services, you will receive high-quality professional management services and ground-breaking clinical trials in one bespoke, academic package.
Objective, honest and personalised clinical trials consultancy with VirTus.
VirTus Clinical Research Consulting
We believe in facilitating international-quality clinical trials in the most cost, time-efficient, and convenient manner possible. Clinical trial design, regulatory compliance, research analysis and our world-leading clinical research consulting services are all included in just one contract with VirTus. you can rely on our sound scientific commercial consultancy, and leave us to take care of all the details.
When clients ask how we work, this is what we tell them – and this is the same high-quality clinical trials consultancy you'll enjoy through a partnership with VirTus. Bespoke, academic and world-renowned: we're far more than just a clinical research organisation.  
Our Consultative Approach
Flexibility is an integral part of how we operate at VirTus. Our clinical trials consultancy is always uniquely tailored to the clients we work with, meaning you'll receive professional clinical research consulting tailored to match your organisation and your research goals. VirTus is proactive, agile and adaptive – so whether you're a multinational pharmaceutical or a small biotech, we'll modify ourselves to integrate seamlessly with your organisation.
As world leaders in respiratory healthcare and clinical research services, our therapeutic areas of expertise cover a number of airway-related conditions.
One of our primary fields of study is in RV (rhinovirus) – exacerbated symptoms of asthma and COPD (chronic obstructive pulmonary disorder). With up to 67% of exacerbations rooted in HRV (human rhinovirus) we conduct innovative clinical trials aiming to reduce the related symptoms.
We also focus on asthma and COPD symptoms which are aggravated by RSV (respiratory syncytial virus). This viral infection has been proven to exacerbate airway-related conditions; again, our clinical research services aid in the development of ground-breaking treatment options.
More broadly, we carry out clinical trials and provide clinical trials consultancy concerning studies into asthma and COPD, in an effort to understand these conditions and their symptoms more clearly. Human challenge trials are a real speciality of ours, and contribute significantly to incredible strides forward in the field of respiratory research and healthcare.
Our Clinical Trials Consulting Services
Our bespoke and academic clinical trials consultancy services really are second to none. Each clinical trial consultation is personalised and tailored specifically to your organisation and research objectives. Find out more about the clinical research consulting VirTus can provide.
Regulatory Support and Compliance
The medical healthcare and respiratory drug development industries involve a considerable amount of regulatory guidance; VirTus can help you with this. Part of our clinical research involves ensuring that you are always in compliance with regulatory specifications.
Partly through our project partnership with Data Magik and Ignite Data, clinical research services from VirTus guarantee the safe handling of all research data. You can be confident that any and all data stemming from your clinical trials will be processed according to the most rigorous safety protocols.
The participation of volunteers in our human challenge clinical study design is a key piece of the respiratory research puzzle. We conduct extensive background work to find suitable volunteer candidates, and ensure they're provided with an ethically-approved study pack in order to make the most informed decisions.
World-leading clinical study design utilises advanced medical technology and sophisticated bioanalytical techniques to deliver clinical trials of the highest standard. Our clinical trial design paves the way for groundbreaking developments in respiratory research, as evidenced by our track record of impressive results.
Our Clinical Trials Consultancy & Beyond
Clinical research consulting services aren't all we do here at VirTus. We are equipped to take on your entire project, providing truly end-to-end clinical research services. Explore and find out more about our clinical trial services today.
Clinical Research Trial Development & Management
Having 'an academic brain with a CRO's body' means we offer a unique blend of scientific expertise and commercial experience in our clinical trials development services. Clinical study design, supervision, lab facilities, bioanalytics and more.
Clinical Vaccine Development & Consultancy
VirTus performs innovative clinical trials to aid in the development of groundbreaking respiratory vaccines and medicines. Our vaccine development projects are known for their high quality and exciting results.
With access to some of the most sophisticated lab facilities in the world, our clinical trials utilise sophisticated technology and state-of-the-art equipment. Discover our range of clinical laboratory services now.
The participation of volunteers in our clinical trials and human challenge models enables the ground-breaking innovations we're able to achieve. Find out more about our clinical trial volunteer opportunities.
Preclinical Study Consultancy Services
For pharmaceutical organisations focussed on the preclinical stage of development, VirTus is available to provide leading consulting services tailored to meet your goals. We offer a bespoke academic approach, meaning you will receive personalised consultancy paired with commercial expertise. Contact us to find out more.
Or, if you'd prefer us to oversee your preclinical studies within a management framework, VirTus is an ideal solution. We facilitate world-leading preclinical study services that are routinely recognised by high-profile academic institutions around the world.
To learn more about our human challenge models and viral challenge models, or explore innovative opportunities to develop groundbreaking new medicines in respiratory healthcare, contact us today.
Leading Respiratory Research from VirTus
Our human challenge trials, vaccine development and other groundbreaking respiratory research has been recognised in a number of high-profile scientific journals. We're also regularly featured at academic conferences. Explore our news and resources centre to find out more.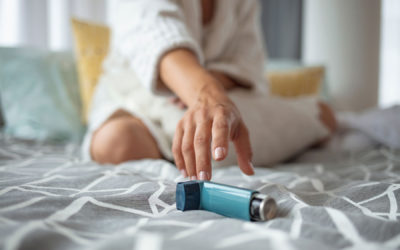 Click the button below to read more about this.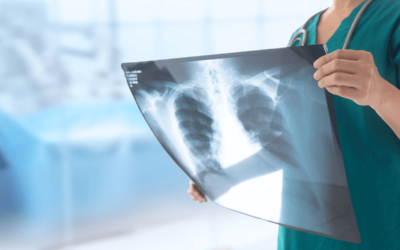 Click the button below to read more about this.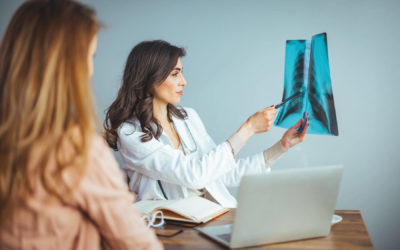 Click the button below to read more about this.
Keep Updated With Our Progress
Keep up with the latest results, news and other headlines from Virtus Respiratory Research.